The Reading Culture
Beanstack co-founder Jordan Lloyd Bookey hosts conversations that dive into authors and reading enthusiasts' personal journeys and insights into motivating young people to read.
...or wherever you get your podcasts!
About the Podcast
Reading regularly helps prepare students—academically and emotionally—to be global citizens. Listen in as Jordan Lloyd Bookey speaks with diverse authors about their own journeys as readers and storytellers, their perspectives on the cultural climate in children's and young adult literature, and the experiences that motivated them to read more. Each episode features a themed reading list challenge of titles handpicked by the author to inspire students and readers of all ages.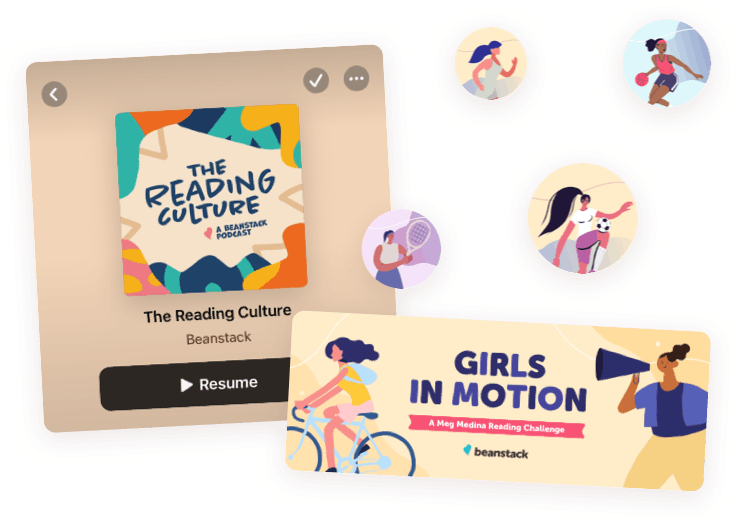 About Jordan
Jordan is a mother, avid reader, and co-founder of Zoobean and its flagship product, Beanstack. Prior to serving as the company's Chief Client Success Officer, she was Google's Head of K–12 Education Outreach, taught seventh grade language arts, and currently contributes to "The Washington Post." She loves Broadway shows, Peloton rides, hiking, weekly movie nights with her family, and, of course, reading. Jordan's entrepreneurial spirit and passion for education led her to begin The Reading Culture podcast, where she hopes to share the love of reading with listeners around the world.
Follow Jordan