About this episode
Jacqueline Woodson recognizes that our stories are part of an enduring legacy that stretches far beyond our own lifetimes. Embracing the concept of a continuum, she draws inspiration from preceding generations and carries their narratives forward in her writing. Woodson's impactful voice has left an indelible mark on the literary landscape, inspiring millions and advocating for progress and inclusivity.
"For me, in the fiction, it is so much about keeping that continuum going, that someone's gonna come along after me and tell a story that's connected to the story that I've told. I'm telling the story that's connected to the writers and the relatives who came before me." - Jacqueline Woodson
Jacqueline has witnessed the evolution of literary spaces over decades, along the way establishing herself as a legendary voice in the industry. She has become a guiding force, pushing publishers, readers, and writers toward a more inclusive future. Now, in addition to her own work, Woodson dedicates her time to providing resources and support to the next generation of voices through the
Baldwin For the Arts
initiative.

In this episode, she talks about the importance of acknowledging your space in the continuum, she reflects on the industry's evolution throughout her career through the lens of a Black queer writer, and she talks about setting the next generation up to carry on our stories and the stories that came before us.

***


***


For her reading challenge
,
Reading Black
,
Jacqueline has curated a list of books by Black authors, inviting us to contemplate the intricate influences and interconnections that shape narratives. You can find her list and all past reading challenges at
thereadingculturepod.com.
Chapter 1 - Starting in the Middle
Chapter 2 - The Continuum
Chapter 3 - Ballad of the Sad Café
Chapter 4 - Jacqueline's Beginning
Chapter 5 - Empowering the Future
Chapter 6 - A Different Story
Chapter 7 - 500 Questions
Chapter 8 - Reading Black
Chapter 9 - Beanstack Featured Librarian
Author Reading Challenge
Download the free reading challenge worksheet, or view the challenge materials on our helpdesk.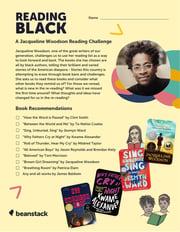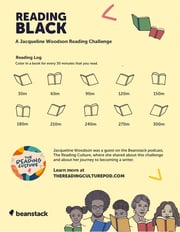 Links: